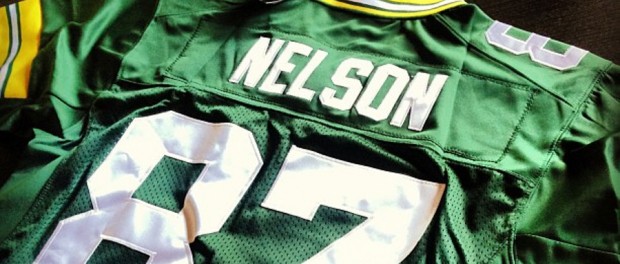 I'm not a huge football fan. I know, it's un-American, but I'm just not.
Don't get me wrong; I have a favorite pro team (Go Pack Go!), and I enjoy keeping tabs as I can. I watch games when the opportunities arise (though that's not terribly often, since we ditched our cable a while back), and I try to never miss any Packer playoff game. Plus, there's the Super Bowl. Of course, I watch it.
But "huge football fan" implies a lot more effort and devotion than I'm willing to offer. Fantasy football, watching Sports Center, reading SI, and so on… It's exhausting to even imagine. My Sundays are pretty occupied with church activities as is, so I can't watch all the games anyway. Football just doesn't get to trump my service to the community of believers.
And that's to say nothing for college football, which is simply overwhelming with its massive number of teams and perpetually changing players. I have a hard time keeping up with the pros as is, although I hear this new Joe Montana guy is really top notch.
Still, I look forward to football season with excitement every year. That loving, supportive wife of mine gets in the spirit, wearing a Packers jersey and — assuming the house isn't full of strangers — little else. It's a fun thing to look forward to, even if we miss the game itself. We'll dress the kids in team colors and even put a team handkerchief around the dog's neck!
So what if there's no chance to watch the game, sit back with a beer, and grumble about a flimsy pass interference call? The whole house gets to play dress-up. And I get to look at my wife's legs. How awesome is that!