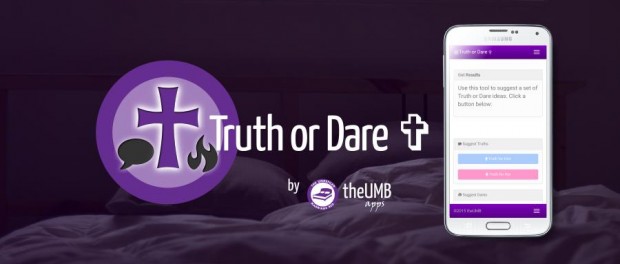 This app suggests Truth or Dare ideas that fit within the Christian ethics of biblical marriage. Thanks to adjustable "Kinkometers", users can play with close friends at the group-friendly levels, or they can crank up the settings to experience an erotic game just for a husband and wife.
Interestingly, work on this Christian Truth or Dare ✞ app project actually began before we officially launched the site. So it's been a long time coming. After some early concept work, this project was put on hold so we could focus on the site launch itself and getting everything running with our editorial calendar.
For more information, visit the official website at christiantruthordare.com.