Interested in learning more about theUMB? You can reach out to us at [email protected].
Logos
Click the desired logo below to get it in vector (EPS) and raster (PNG) format. The png versions are at 512px. If you need a higher resolution version, email us at [email protected].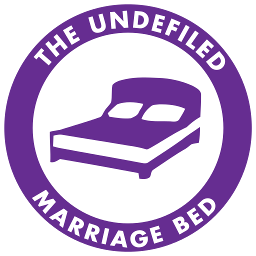 – the official logo for theUMB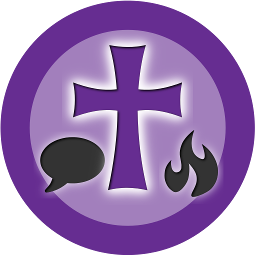 – the official logo for our Christian Truth or Dare app
Our Organization
When mentioning the organization or website, please refer to us as "theUMB" (or "TheUMB" if at the beginning of a sentence) rather than "the Undefiled Marriage Bed", "theundefiledmarriagebed.com", or something similar. If you need to mention our URL, you are welcome to use "theundefiledmarriagebed.com", but we prefer that you use "theumb.com" which should also send users to our homepage (and it saves characters/ink). If you desire to send users to a specific page on our site, there's probably already a short URL at theumb.com that will work (email us if uncertain), but you're welcome to use the full URL in print or by voice if needed.
The important part is that the organization and the website collectively are referred to as "theUMB". This distinction is intended to prevent confusion with The Marriage Bed, Inc., an entirely separate (and excellent) ministry operated by Paul and Lori Byerly. For more information about their ministry, visit themarriagebed.com.
We are not a 501(c)(3) organization, nor are we currently an official entity. Honestly, we're just a group of friends who work together on this project and pray for each other. We share costs and efforts, and we do not currently have any revenue.
Our Colors
For easy reference, our branded color is the following purple:
HEX: #662d91
RGB: 102, 45, 145
HSL: 274, 53%, 37%
We occasionally include additional accent colors. If you need other colors on our palette for some reason, email us at [email protected].
Our Team
Phil, Clara, Freya, John, and the various other people whose contributions have made this site possible are all kept anonymous via pseudonym or by only mentioning their role or contribution (such as the developers and designers who made this site). After much prayer before we officially launched this project, we decided that keeping ourselves anonymous would best serve our families and friends (who might be made uncomfortable to learn so much about us), our church homes (which might not care to be associated with some of our views), and our egos (there's no reason to risk inflating that, Phil). A savvy journalist could likely crack our identities pretty quickly, but out of respect we would ask that you do not.
Phil is available for interviews by audio or text-based media. Just keep in mind, he's a layperson like the next guy. If you have any questions, reach out with details to [email protected].
Our Social Media
You can easily find us on social media. But it's good form to mention these here: