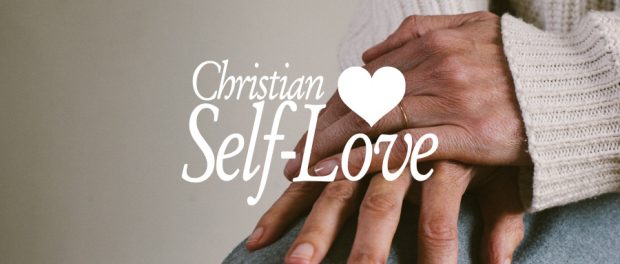 We Christians are taught from an early spiritual age the importance of humility. Meanwhile psychology from the secular world promotes this idea of self-esteem. Should we, or should we not, think highly of ourselves? This may just be one of the most significant questions we'll ever answer on this site because it influences every single aspect of our lives.
Scum of the Earth
What does this much-vaunted idea of humility entail? Well for sure, we are taught that it avoids pride in all its subtle forms.
We are taught that we're sinners. In fact, the ole Romans Road has an all-important stop at that station:
For all have sinned and fall short of the glory of God.
– Romans 3:23
We are taught that we are the scum of the earth. One of our favorite hymns begins with a favorite line:
Amazing grace, how sweet the sound
That saved a wretch like me
We've even centralized this concept into mainstream theology. Even parts of the body of Christ that don't adhere to pure Calvinism have some sort of concept that relates to total depravity, which Theopedia describes as:
…all are inclined to serve their own interests and to reject the rule of God.
Even religion and philanthropy are destructive to the extent that these
originate from a human imagination, passions, and will.
The message is quite clear: humanity is trash. Each and every one of us should have a comprehensive awareness of our total worthlessness. And if there were any doubt, we have Romans 7:18a to guide us:
 For I know that nothing good dwells in me…
Add to this a Western culture that is full of criticism (also known as marketing). We're all too fat, skinny, blonde, brunette, ugly, tan, pale, hairy, and bald. And that's just the superficial. We're also taught we're unstylish, lazy, unfocused, unhealthy, and dumb. What's a Christian to do?
Religion says we're scum. The secular world says much the same, albeit with a warning that if we buy the right cars, clothes, beauty products, and pills we'll be closer to marginally acceptable (such a lofty goal…).
How could we possibly love ourselves in the slightest, as modern psychology says we should?
The Absence of Christian Self-Love
The message is quite clear: humanity is trash.
 If the Christian lacks self-love, he or she is effectively humbled. We're taught to strive for this, despite whatever evils psychology might whisper in our ear. This position is problematic for a number of reasons.
What's our number two commandment according to Jesus?  "Love your neighbor as yourself." So if you hold yourself in little more than contempt, how can we expect to offer much love for others?
What about Paul's suggestion that we all "approach God's throne of grace with confidence"? Such a "bold" approach (as many translations have it) seems incompatible with the keen awareness of the miry clay from which we come.
What about the prodigal son? The kid returns home with his tail between his legs and his eyes downcast, yet the father would have none of that! This story reveals something significant. The other brother, like us, focuses on what the prodigal son did, but the father cared primarily about who he was.
A Line in the Sand
Pride, arrogance, cockiness, self-worth, self-esteem, self-confidence… they all ultimately come down to appreciation of oneself. They're a recognition of value in something about ourselves… something we love. Such self-love – or its absence – can empower or impede us in our relationships, careers, and even our walk with God. So where do we draw the line?
Like so much in the Christian walk, it's not a black-and-white thing, despite how much we'd like to neatly label things. Really, it all boils down to motivation, recognizable through some introspection. Why do you love (or not love) yourself?
That is the important question.
Who We Really Are
I should love myself. I should feel privileged to live my life in my shoes. I should be impressed with myself. But I should know why.
In Romans 12:3, Paul instructs, "Do not think of yourself more highly than you ought," but he doesn't stop there. Instead, he continues, "…rather think of yourself with sober judgment." There's no emphasis on good or bad appraisals, but simply accurate appraisals. This isn't speaking against thinking highly, but rather thinking "more highly than you ought."
So how highly "ought" I think of myself? I know I'm a screw-up. I don't need the Bible to tell me that, though it does. Yet consider these truths:
I'm an image bearer of God, made in His image (Genesis 1:27).
I'm God's workmanship, his handiwork, his masterpiece (Ephesians 2:10).
I'm made wonderfully (Psalm 129:14).
How does it all tie together? Simple. Think back to the prodigal son and his father.
Despite what I do, I'm worth dying for (Romans 5:8).
Criteria
If I want to love myself for my accomplishments, I must be honest enough to take the mixed bag that includes my failures. A sparkling diamond in manure doesn't shine if you can't clean the crap off. I'm sinful. I'm from the miry clay. My very actions are wretched, despite my successes.
…however…
If I want to love myself for who I am, I must be honest enough to take the Creator's input. A true artist's greatest work comes from his intent, and God's intent is without flaw. I'm human. I'm from God. My very existence is loved, despite my failures.
In short, if self-love comes from what I've done, it's dangerous pride. But if self-love comes from who I am, it's healthy identity.
Body Shame
Biblical self-love is incompatible with body hate.
Let's not make the mistake of getting too spiritual here, though. This goes beyond our personality, or our soul, or our spirit. This extends to our body, too. In the Victorian era, we practically dismissed the body and focused exclusively on the inner man. "Beauty comes from within," we cried. A century later, people at the other extreme, considering "the shape and appearance of their bodies as a primary expression of their individual identity" as Joan Jacobs Brumberg writes. "Beauty is only skin deep," we cry, meaning far more than the original intent of the phrase.
We're created in three parts: spirit, soul, and body (1 Thessalonians 5:23). Popular culture focuses on one; Christian culture focuses on two. Yet all three are part of what God made in His divine will. Any perspective that dismisses any of them is flawed.
Biblical self-love is incompatible with body hate.
You can't love yourself and hate your body. Your body is, despite what you might have been taught by well-meaning Sunday School teachers ("You are a spirit, you have a soul, you live in a body."), part of you. And it's wonderful. Just the way it is. You haven't somehow lost the image of God. You might be able to get healthier. You might not. Either way, you're still fearfully and wonderfully made, inside and out.
Lacking Self-Love
What's really dangerous about the self-hate that mainstream Christianity purports (in so many forms) is that it's essentially idolatry. In a way, it's pride. Seriously, think about it.
If you read the Bible's claims that you're a workmanship by a perfect Potter, wonderfully made in His image, and yet only see failures and flaws when you look in the (mental or physical) mirror, you're suggesting that your opinions trump God's. Your failed previous marriage, your love handles, your lack of "being a people person", and your inability to laugh without snorting obnoxiously are more powerful than the God of the universe.
Put in that light, it seems silly. What flat chest, large ears, or unibrow can hold a candle to the inventor of rainbows? What past mistake, lowly job, or rebellious childhood could overpower the Almighty? Yet we still internalize it.
Look at yet another Romans passage:
 And I am convinced that nothing can ever separate us from God's love.
Neither death nor life, neither angels nor demons, neither our fears for
today nor our worries about tomorrow—not even the powers of hell can
separate us from God's love. No power in the sky above or in the
earth below—indeed, nothing in all creation will ever be able to separate
us from the love of God that is revealed in Christ Jesus our Lord.
– Romans 8:38-39
If self-love comes from who I am, it's healthy identity.
God's love can't be removed from us. Not by any power in the heavens, much less the meager might you can muster. Is God blind to your blunders? Does He avert His gaze when presented with your weird toe? Can He un-know how you treated your spouse last week? Of course not. But
He loves you anyway
. Why? Not because of anything you've done, but because He made you worthy.
And if you're worthy of His love, you're most certainly worthy of your own self-love.
Frankly, anything less is spitting in His face.
Originally posted 2016-11-07 08:00:41.